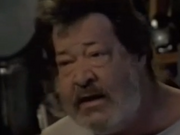 Bernie Rosenblum (died April 23, 2015) was an American actor, photographer, and crew member who is most well known to MST3K fans for his work on Manos: The Hands of Fate.
Rosenblum was tapped to play a young man who spent the night making out with his girlfriend - played by Joyce Molleur - in a car while avoiding the peeping eye of the law. In addition to that role Rosenblum also worked on the crew as a stuntman, stunt coordinator, cameraman, key grip, and other miscellaneous roles. Rosenblum recalled that at the premier the teenage couple were applauded for spending the entire night making out in a car.
Following the movie Rosenblum became a noted southwestern photographer. When Manos was featured in an episode of Mystery Science Theater 3000 the movie gained a new following. Rosenblum was one of several Manos alumni interviewed over his role in the film.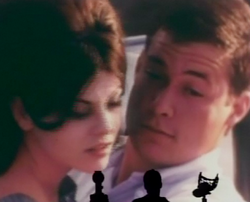 Jackey Neyman Jones - who played Debbie in Manos - announced that Rosenblum had died in April 2015.
External links
Community content is available under
CC-BY-SA
unless otherwise noted.