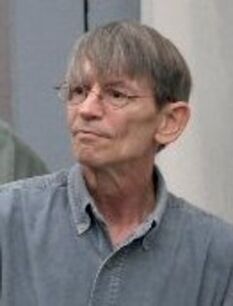 Bruce "Buzz" Podewell (born 1943 in Evanston, Illinois, died March 29, 2013 New Orleans, Louisiana) is a former child actor who later became a Professor of Theater History at the University of Tulane. 
Podewell played a teenager in the short C. G Conn promotional film Mr. B Natural as a boy who gains the cameraderie of his peers through music. He also appeared in the original "Mr. Wizard" television series. He later attended Emerson College in Boston (where he was a classmate of actor Henry Winkler), and earned his doctorate in theater from New York University.
Podewell later became a member of the theater faculty at Tulane University and also became co-founder and former artistic director of the Shakespeare Festival and the associate artistic director of the New Orleans Shakespeare Festival. He was also the longtime director of Tulane Center Stage, the theater department's former summer-stock company.
Rumor claims that Podewell received the nickname "Buzz" from his younger sisters Penny and Polly because they couldn't pronounce "Bruce". His father Les Podewell was also an actor and co-starred with him in the Mr. B Natural short.
MSTied Movies
Community content is available under
CC-BY-SA
unless otherwise noted.