m

Line 8:
Line 8:
 

Kalan is the co-host of the podcast [[The Flop House]], which discusses bad movies.

 

Kalan is the co-host of the podcast [[The Flop House]], which discusses bad movies.

 
 
−

Kalan portrayed two characters in [[Season 11]]; [[Dr. Varno]] in ''[[MST3K 1103 - The Time Travelers|The Time Travelers]]'' and [[Mr. Whipple]] in ''[[MST3K 1113 - Il Natale Che Quasi Non Fu|Il Natale Che Quasi Non Fu]]''

+

Kalan portrayed two characters in [[Season 11]]; [[Dr. Varno]] in ''[[MST3K 1103 - The Time Travelers|The Time Travelers]]'' and [[Mr. Whipple]] in ''[[MST3K 1113 - Il Natale Che Quasi Non Fu|Il Natale Che Quasi Non Fu]]''

 
 
 

<gallery>

 

<gallery>
---
Revision as of 15:47, 20 December 2018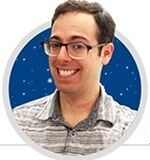 Elliott Kalan (pronounced "KAY-len", born in 1982) is an American comedy writer.
Kalan worked as a writer for the popular news satire show The Daily Show with Jon Stewart (which aired on Comedy Central) from 2008 to 2014, and as Head Writer from 2014 until he and Jon Stewart left the show in 2015. Kalan won four Emmy Awards for his work on The Daily Show. He also appeared in small roles occasionally.
Kalan has written several books for Marvel Comics, most notably the Spider-Man and the X-Men limited series from 2015. He has also authored a children's book entitled Horse Meets Dog.
Kalan is the co-host of the podcast The Flop House, which discusses bad movies.
Kalan portrayed two characters in Season 11; Dr. Varno in The Time Travelers and Mr. Whipple in Il Natale Che Quasi Non Fu. Both appearances were alongside series creator Joel Hodgson, first as Larry, then as Santa Claus.
External Links