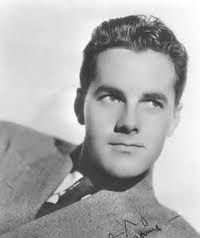 Johnny Downs (October 10, 1913 in Brooklyn, New York – June 6, 1994 in Coronado, California) was a star of the original silent Our Gang shorts (aka The Little Rascals), having replaced Andy Samuel as the local tough.
Johnny appeared in a number of Our Gang features and later worked with fellow Rascals Mary Kornman and Scooter Lowry in several stage shows. He had a cameo in the Laurel & Hardy film Babes in Toyland as Little Boy Blue, alongside former Rascal Jean Darling and several other younger Little Rascals playing schoolchildren. On stage and screen, he mainly starred in lightweight musicals with few non-singing roles.
Still looking like the All-American boy, Downs left California to return to New York City, starring in the successful show Are You with It?. He also worked in vaudeville, summer stock and television work while supporting his wife and four children. He later starred in a short-lived series of two-reelers for Columbia in the 1940s. He enjoyed a comeback in feature films (including The Mad Monster) that lasted into the early 50s.
After his film career, he found work in real estate and as a television host in Southern California. On TV, he frequently worked with former Rascal Jackie Lynn Taylor on her local California TV show in the 1970s entitled The Little Rascals Family Theater. He remained in contact with his fellow Rascals and their fans until his death in 1994.
Riffed Movies
Community content is available under
CC-BY-SA
unless otherwise noted.