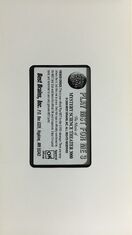 Play MST For Me 3: The Music of Mystery Science Theater 3000 is the third and final video release of musical numbers from Mystery Science Theater 3000, and the 14th overall video release from Best Brains. The VHS tape was released on 1 November 2000. The content of the video was subsequent re-released as part of the Play MST For Me Triple Decker DVD released by Best Brains on 1 November 2004.
The video consisted of songs performed in host segments in Seasons Eight, Nine, and Ten. The songs are (titles taken from the DVD release):
Unlike the Volumes One and Two, there is no tape introduction, no closing credits apart from a bumper-style copyright notice, and no on-screen song titles or episode references on the clips.