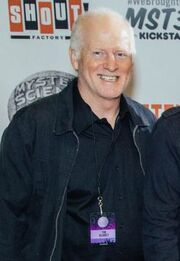 Tim Blaney (born April 23rd, 1959) is an American puppeteer and voice actor.
Mr. Blaney operates the Gypsy puppet in the 2017 re-launch of Mystery Science Theater 3000.
Tim Blaney has had a long association with the Jim Henson Company. His other prominent role was as the robot Johnny Five in the Short Circuit movies.