Trace Beaulieu (born November 6, 1958) is a puppeteer, writer, art director and actor who is best known for his roles on Mystery Science Theater 3000.
For the first seven seasons of MST3K, Beaulieu operated and voiced the Crow T. Robot puppet. He also helped designed the various film sets and played the role of Dr. Clayton Forrester, who was the head mad scientist, or "mad", for the first seven seasons. Initially Dr. Forrester was assisted by Dr. Laurence Erhardt. His second assistant was TV's Frank. Following the departure of Frank at the end of the sixth season, Mary Jo Pehl joined the cast in his place, playing Forrester's mother Pearl. At the end of the seventh season, Trace left the series.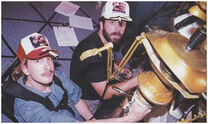 Pehl's Pearl Forrester character replaced him as the head "mad" and Bill Corbett took over the voicing and operation of Crow.
According to a 1999 Satellite News interview, Trace's least favorite movie he had to endure on the show was The Incredible Melting Man. In a 2014 interview with Spreaker.com, Trace later confirmed that The Unearthly was also one of his least favorite movies to experience during the show's run and also commented on the fact that the the most painful films ended up being the funniest due to the crew having to actually suffer through them.
Other Projects
Trace appeared as a semi-regular in Freaks and Geeks as the school's biology teacher, Mr. Lacovara. He also appeared in The West Wing episode "Bad Moon Rising". For several years, Trace was a writer for America's Funniest Home Videos. In 2002 he was the head writer, producer, and host of the pilot episode of the show People Traps for the Animal Planet network. Outside of acting, Trace also wrote the script for the one-shot comic book Here Come The Big People published by Event Comics.
Trace released a illustrated book entitled Silly Rhymes For Belligerent Children, which features off-color poetry, among other things.
Trace joined many of his former castmates as a regular performer for Cinematic Titanic.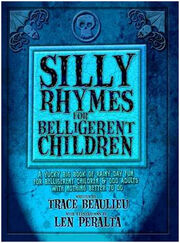 In fall of 2014, Trace directed and appeared as mad Frankenstein-esque scientist in the music video comedy short The Frank along with other MST3k members.
In 2015, Trace provided the voice of the robot Art for the webseries Other Space. This role reunited him with Joel Hodgson.
Also in 2015, Trace and Frank Conniff teamed up for a new, live riffing project, The Mads Are Back. [1]
In 2016, Beaulieu co-created the half-hour comedy series Renfest, which also featured Mary Jo Pehl and Dave (Gruber) Allen. He also began co-hosting the movie-themed podcast Movie Sign with the Mads, along with Frank Conniff and Carolina Hidalgo.
Trace and Frank appeared at the RiffTrax Mystery Science Theater 3000 Reunion live event in 2016 and the 2017 Summer Shorts Spectacular. They also contributed to the tag-team RiffTrax of Batman v Superman: Dawn of Justice in 2017.
Appearances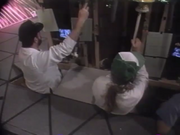 Regular roles
Guest appearances
Personal quotes
References